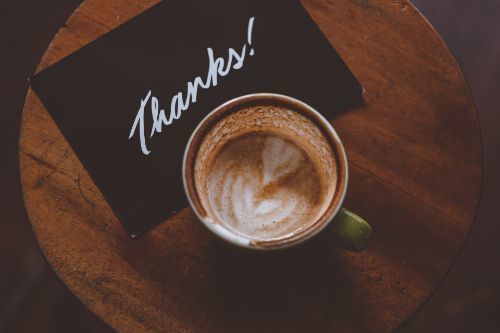 Often as marketers, we place such a strong focus on bringing in new customers that we forget about a vital group of people who we should be marketing to—your existing customers. They've already made the decision to purchase from you, and if you've done a great job, you should have no problem convincing them to do it again! Check out five ways below to entice current customers to continue coming back for more. 
1. Send Them Swag
Who doesn't love free stuff? When done correctly, sending swag has a twofold effect—it gets your current customers to use the swag, which inadvertently is free advertising for your business. Whether you print t-shirts, mugs, pens or tote bags, use top quality materials that will last for years to come. You may just create your customer's new favorite product!
2. Reward Them for Their Loyalty
Your customers are loyal, and that alone deserves a reward! Devise a loyalty program that rewards customers the more they shop at your business. Consider a discount or a freebie once they hit a certain number of purchases or a dollar amount spent with your business. 
3. Ask for Their Opinion
Your current customers mean so much to your business because they're already invested. What made them buy in the first place? If you don't know, ask! Consider a survey or one-on-one conversation with some of your customers to gather their feedback and continue to implement those values or reasons they bought from your business into your future marketing materials. 
4. Send Reminders
It's important to stay top of mind so that when your customers are ready to make a purchase, you're front and center. Develop a marketing plan that works in reminders about your business, such as a monthly email newsletter or an occasional direct mail piece when you have an exciting offer to share. 
5. Thank Them
Ask for nothing and express your genuine thanks for their business. Don't let every interaction your business has with these customers be a selling opportunity. Express that you know your customers have a ton of choices when it comes to business, and  you're thankful they chose you. 
With the right Customer Relationship Management and email marketing software, you can even automate this process with an email drip campaign. This campaign would trigger a set amount of days after a purchase, and with the right technology, you could easily personalize the emails. 
Don't forget to market to the people who already know and love you. Your existing customers are much more likely to purchase again, and with the right marketing efforts, you're on your way to successful repeat business. Above all, pay attention and listen to what they have to say in order to create lasting relationships.